Homebuyers can be highly selective when it comes to hiring a real estate agent, and rightfully so. They know choosing the right buyer representation is essential for achieving their real estate goals.
Buyers are looking for someone who can make their experience as successful and stress-free as possible. This is why, as a real estate agent, exuding a trustworthy and professional image is a must. You want your clients to rest easy knowing they're in the best hands.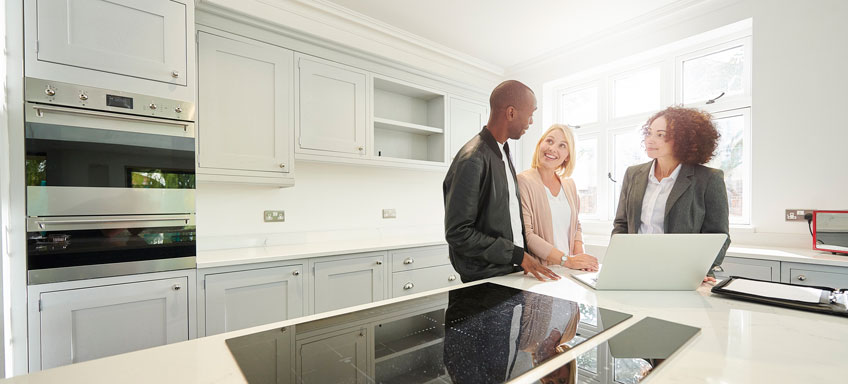 Showcase yourself in the best light by avoiding these red flags that buyers look for when hiring an agent:
Not Knowing The Local Area

As you know, real estate is a very localized business. Buyers are looking for real estate agents who know certain areas and neighborhoods like the back of their hand. If a buyer thinks you're not familiar with their target location, they won't trust you with their transaction.

How To Remedy This:
Effectively highlight your local expertise by showcasing your past transactions in a professional portfolio, or right on your agent website. Cover your bases by having as many resources available to your clients, including community pages, market updates or interesting blog articles to demonstrate how well-informed and updated you are about the locale.

Being Unfamiliar with Certain Properties

A buyer's ideal agent is someone who is familiar with the type of property they want to purchase, as well as their target location. They will not consider agents who they think lack knowledge on certain properties and price ranges.

How To Remedy This:
If you specialize in a specific type of property, make sure you get that across to your clientele from the very start. Displaying your most recent and successful listings on your website will separate you from the competition and let buyers know you're the right choice for them.

Another simple and efficient way to stand out is by indicating your property expertise on your slogan and your bio, plus mentioning it on your social media profiles. By including your specialty in your brand identity and messaging, you'll be able to resonate well with your target market.

Being Late and Disorganized

To buyers, being punctual and organized are signs of competence and trustworthiness. Real estate agents already get a bad reputation for always being late; you're not doing yourself any favors for proving this negative stereotype right. Plus, it's much harder to regain your client's trust and respect if you make a habit of falling back on your word.

How To Remedy This:
Make sure you're on top of your appointments and don't overbook your schedule. Make allowances no matter how hectic your schedule gets so you can uphold to a professional standard. Also, double check paperwork to make sure they're free of any errors so you can submit them on time and without any issues.

Bad Communication Skills

Poor communication will only lead to unsatisfied and disgruntled clients. Buyers don't want an agent who rarely returns calls or fails to inform them on the status of their transaction. Especially now that clients are always online, on-the-go, and anxious about looming dates and investments, it's key to stay in touch, even if it's just a quick check-in.

How To Remedy This:
Always put yourself in your client's shoes and cater to their needs. For instance, if you were a first-time homebuyer, you'd want your agent to take the time and explain the process while giving you regular updates. If you lack the patience and care to walk them through it, they could easily be discouraged and resort to seeking someone else.

An easy way to make sure your clients can reach you is by putting your contact information prominently on your website, social media, and email signatures.

Setting Unrealistic Expectations

Buyers are wary of real estate agents whose promises seem too good to be true. They want an agent who can set realistic expectations and will only make guarantees they can deliver on.

How To Remedy This:
As an agent, always play to your strengths and avoid overselling yourself. Make your success and hard work speak for you instead of trying to put your logo or image all over your listings. Do your best to engage in honest conversations with your clients that speak to your previous experience and transactions. Keeping your clients well informed about pain points and possibilities will help them realize the complex process of real estate deals and that you are there to step in and help them through it.

Lacking Reviews or References

Reviews and references are one of the top things buyers look for when researching an agent. Having little to no testimonials or any sort of feedback from real people can make buyers think you have something to hide. To potential clients, an agent without references is just as bad someone with negative reviews.

How To Remedy This:
Try to make time to reach out to your happy clients at the end of each transaction. Incorporating an extra step of gathering their feedback reassures them that you're proactively improving your craft and confident about your contributions. Once you have a good set of success stories, ensure your reviews are prominently displayed on your website so visitors and clients can find them with no problem.
Having a good real estate website makes it easier to create a good first impression as well as build a professional online presence. Let our expert design team at Agent Image help you create a real estate website that's true to your brand. Give us a call today at 1.800.979.5799 or send us a message here.